Project: Highway 1 Chase Creek Road to Chase West
Please be advised, the intersection of Highway 1 and Shuswap Avenue WEST will be closed from October 17 to October 26, 2022. The traveling public, including pedestrians, will need to use an alternate access to Chase via Shuswap Avenue East or Coburn Street. Please see the map below for access points.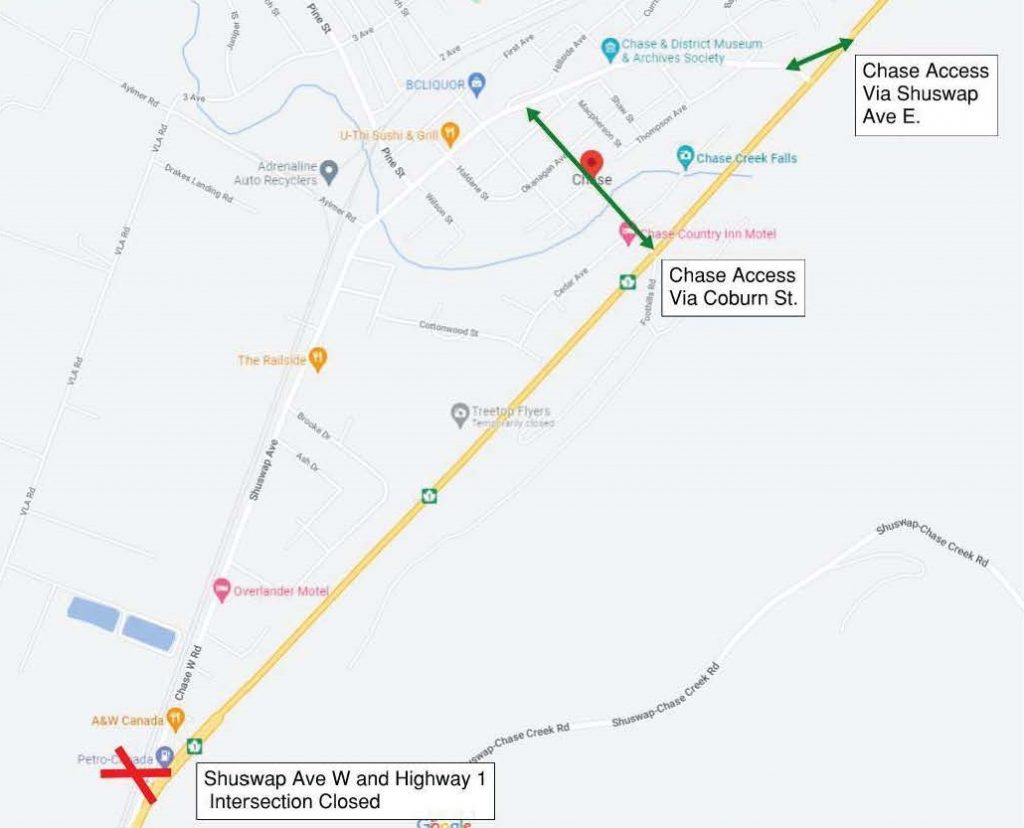 This closure is necessary to facilitate the construction of the new highway alignment. We apologize in advance for any inconvenience this closure will cause.
If you have any questions, concerns or require further information, please contact contact us.