Project: Highway 1 Chase Creek Road to Chase West
Please be advised, the intersection of Highway 1 and Shuswap Avenue WEST will be closed from June 1 to June 20, 2022. The traveling public, including pedestrians, will need to use an alternate access to Chase via Shuswap Avenue East or Coburn Street. Please see the map below for access points.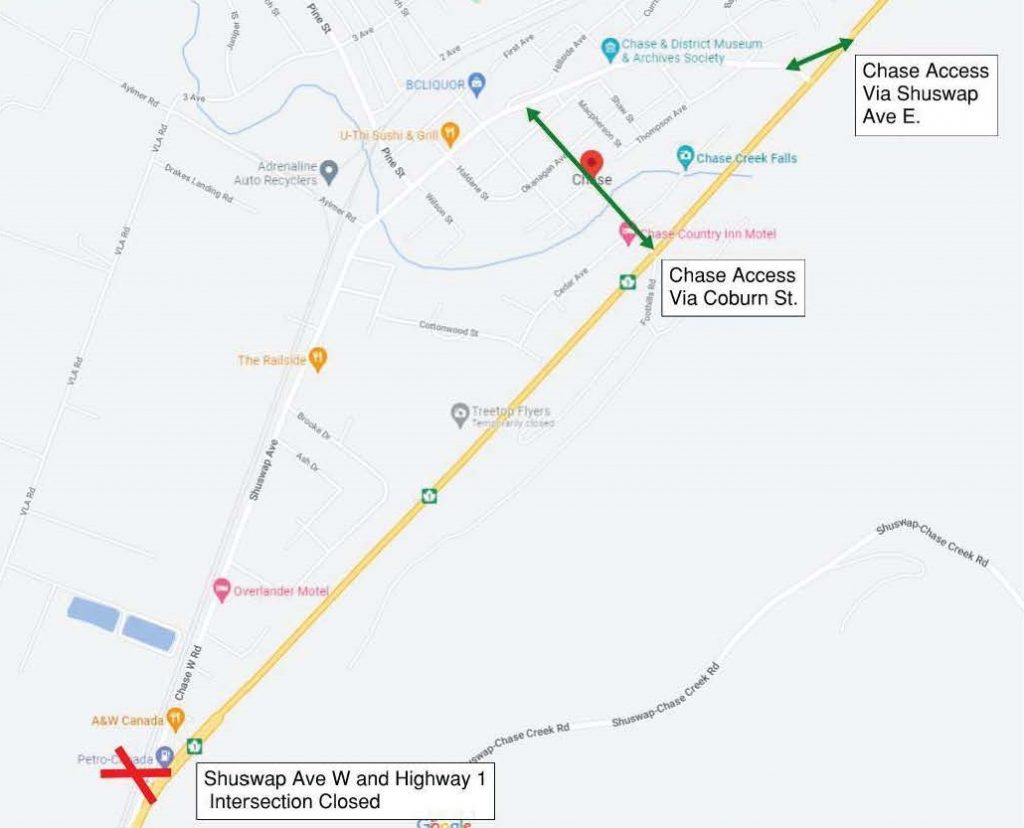 This closure is necessary to facilitate the construction of the new highway alignment, installation of a new storm water system, and construction of a temporary ramp access to Shuswap Avenue. We apologize in advance for any inconvenience this closure will cause.
In order to expedite the construction of the new intersection, extended work hours on Sunday and some night work will be necessary. All efforts will be made by Dawson Civil to complete the work in a timely manner to minimize disruption to the Village.
If you have any questions, concerns or require further information, please contact Owen at 250-819-8151.
---
This intersection closure announcement was updated to the extended date (June 20) on June 15, 2022. The original reopening date was scheduled for June 16, 2022.